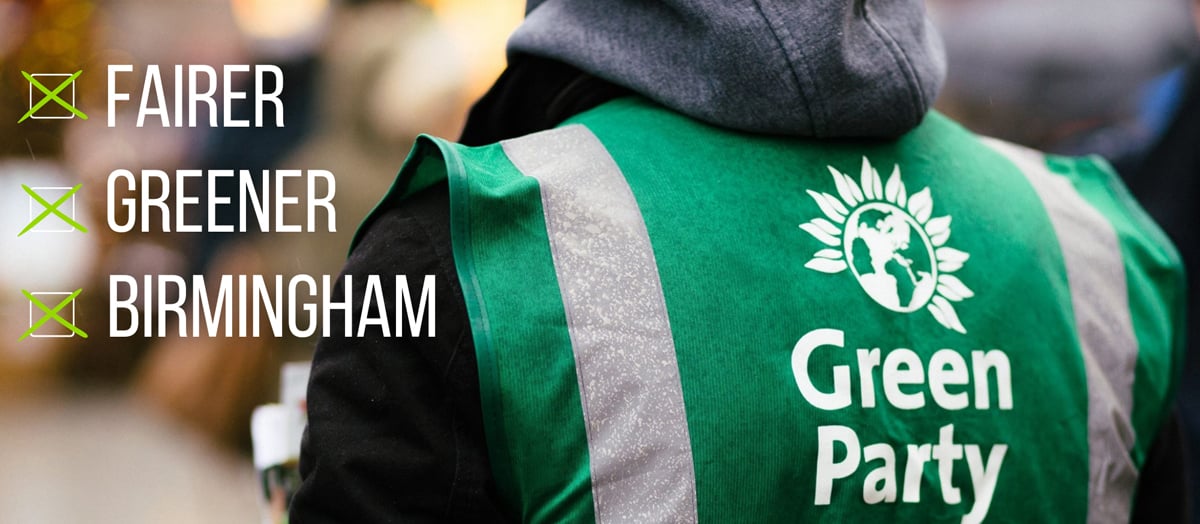 The Green Party are serious and committed. We have the bold solutions to offer in this age of uncertainty: a life based on democracy and justice while remaining within the planet's natural limits.
The Green Party are a fresh political alternative. We're part of your community - we understand the problems you face and we're as tired of business-as-usual as you are. We've got to make this work - and together we can.
We are a party on the up. Our growing success is evidence that Brummies are putting their faith in the Green Party. We have the ideas, the integrity and the determination to truly make change in our great city.
Will you join the movement for a fairer, greener Birmingham?
I joined a party that was 'the least bad of the biggest two' where I lived, but I quickly realised that I couldn't campaign for a party that didn't share my commitment to environmental and social justice. The planet doesn't have enough time for compromise or to hope to change other parties from the inside.
I joined in 2004 to counter a government that had taken us into an illegal war, ignored huge protests against war, privatisation and neoliberalism. Since then I've stood for election, been a councillor, been part of local and national campaigns, and been one of those many radical dissenting voices.
What the Green Party means to me is that, it is genuinely the party that stands for people and social justice, and I know I can add more value the great work the party is already doing.
"The Green Party has big, bold ideas to create a confident and caring Britain that we can all be proud of. We believe in being brave, in speaking our minds, and in standing up for what matters."